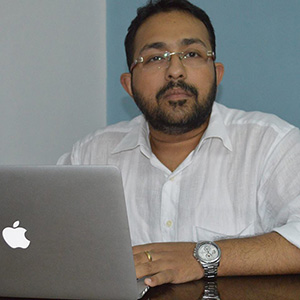 Mr Gaurav Das
Director : Operations
A Post Graduate from ICFAI University and a professional MBA in Marketing, Mr. Gaurav Das has been associated with Webdesk Technologies since its inception in 2009.
With over 14 years of industry experience, Gaurav has a strong understanding of enterprise solutions from a business standpoint. He is proficient in offering professional services for Digital surveillance systems, and has expertise in developing quality based software solutions for IP surveillance systems and networks.
Gaurav has the exposure to interfacing extensively with some of the best clients in the industry. He possesses the ability to multitask and manages multiple deliverables and projects concurrently in an environment that requires partnering with demanding clientele. With his ability to provide recommendations with regards to future business and solution opportunities, he has gone a step ahead in leading the organization to stand amongst the renowned organizations that are recognized for providing the best-in-class services.
With his strong experience in leadership, effectively managing teams and interacting with others, and time management skills, Gaurav demonstrates excellent surveillance and emergency response skills. He has successfully created and preserved an environment where employees, visitors, and property are safe and well-protected.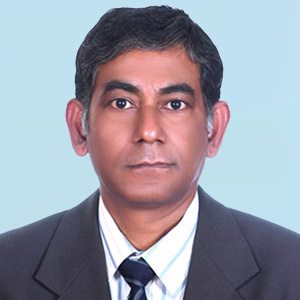 Mr Swapan Kumar Das
Director : Technical
A Graduate from Jadavpur University, Mr. Swapan Das is proficient in offering technical support across various management projects for basic and detailed engineering works at the project completion stage.
A Metallurgical Engineer by profession, Mr. Das has over 40 years of experience in Technical field, and has offered services to disparate clients in the Metallurgy industries, such as Bhabha Atomic Research Centre (BARC), Nuclear Fuels Complex (NFC), M.N. Dastur & Company (P) Ltd. to name a few. His areas of expertise include Calcination, Refractories Manufacturing Plants, and Reheating and Heat Treatment Furnaces. He has led, directed, and supported all aspects of laboratory test work covering flotation, acid and caustic cracking, leach, solvent extraction, and separation processes.
During his tenure with these organizations, he has portrayed strong technical analysis skills including the ability to understand engineering design criteria and standards, metallurgical test work and operational data. He has the ability to apply business, financial and technical acumen to strategic thinking concepts grounded in the metallurgy and processing fields.
As a Project Manager in the above-mentioned organizations, Mr. Das has managed the complete design of process flowsheets, plant layouts, material handling systems, manpower requirements, equipment procurement and material utilization. He has effectively developed and managed metallurgical operations and chemical engineering activities that maximize operational efficiencies. He has monitored and scrutinized key metallurgical performance indicators of process operations, and recommended corrective actions to the operations team.
Presently the Chief Technical Head at Webdesk Technologies, Mr. Das provides outstanding technical assistance related to surveillance systems to the clients. In his capacity, he is responsible for managing evolving solutions based on client requirements, and exploring opportunities, documenting requirements, understanding risks and variances, and assisting in the development of mitigation plans.
In his current role, he is also responsible for
Conducting research to improve the technological assets of the company
Overseeing budget to ensure there are no unnecessary expenditures
Directing all networking safeguards to reduce the risk of external fissures and protect sensitive internal and external client information
Implementing disaster recovery plans in instances of a breach
Evaluating technical efficiency constantly and modifying them, as needed
Identifying competitive advantages and technological trends for the benefit of the company
Communicating technology strategy to partners and investors
Leveraging stakeholders' feedback and implementing necessary improvements
Along with significant insight in available technologies and market trends, Mr. Das plans the technical aspects of production, implements technical strategy, and determines directions of the enterprise technology development. He tracks, analyzes, and monitors the technology performance metrics, and spearheads to increase Webdesk's market reach.
With his excellent written and verbal communication skills, and vast experience and leadership qualities, Mr. Das ensures the organization and its programs, products and services are consistently presented in strong and affirmative light to the relevant stakeholders.